A little bit of Turkish: Anahtar (Key) Kapı (Door) Altın (Gold) Büyük (Big) Küçük (Small) A
çık (Open)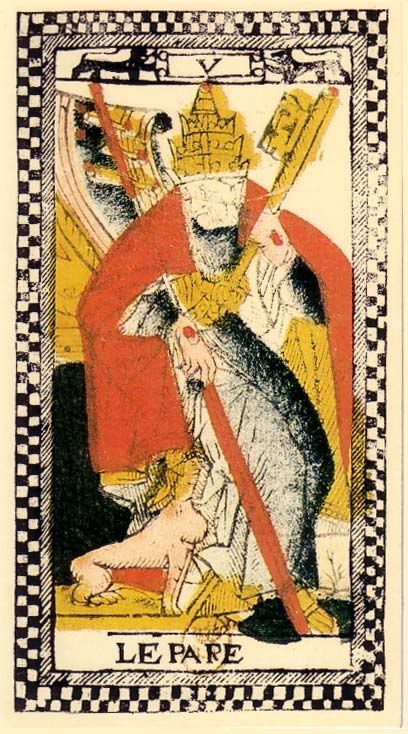 Altın anahtar her kapıyı açar.
The golden key opens every door.
Her kapının bir anahtarı vardır.
For every door there is a key.
Küçük anahtar büyük kapı açar.
A small key opens a big door.
The image of the pope above is from the Tarot de Paris:
a deck from Paris made in the first half of the 17th century by an unknown cardmaker.